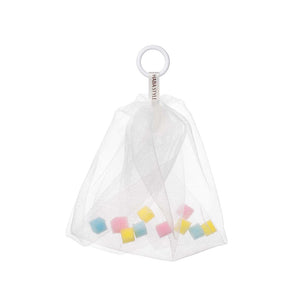 1. This exclusive foaming net easily lathers with any type of cleanser such as bar, powder or foam soap. With improvements made in the materials and manufacturing process, the lather quickly and easily thickens.
2. Fine lather wraps around your face to adsorb dead skin cells and dirt clogged in pores, and gently washes without straining your skin.
3. The logo "HABA STYLE" is printed on the ribbon.